No Credit Check Personal Loans up to $3000 in Canada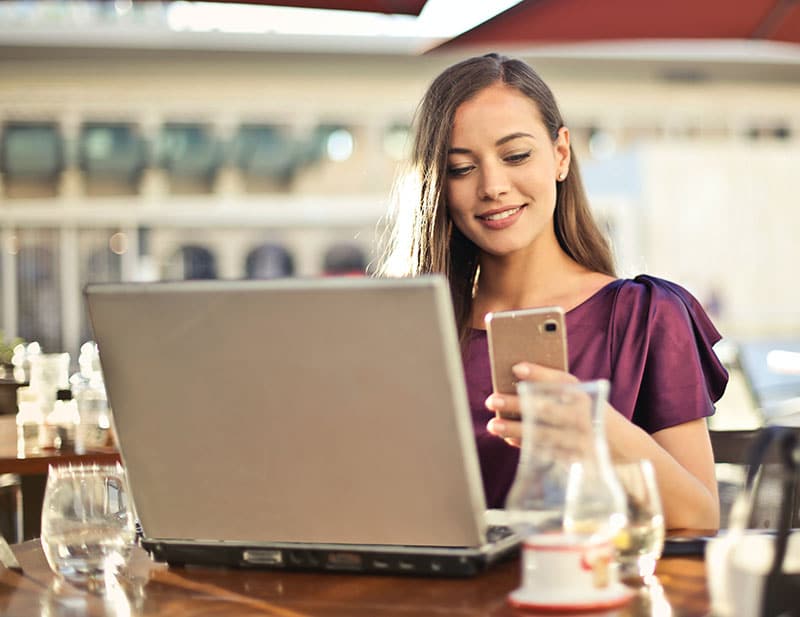 Need money to consolidate your debt, but your bad credit rating is preventing you from getting a loan quickly from a traditional lender? The mistakes of the past shouldn't prevent someone from having money when they need it. Our private lenders can offer you a no credit check personal loans up to $3000 in Canada, within a maximum of 24 hours.
Why Apply For A No Credit Check Personal Loan in Canada?
Financial institutions such as credit unions generally rely on the credit rating to grant or refuse a loan to borrowers. A poor credit score can greatly affect your chances of getting quick cash when you need it. Being refused a loan by all financial institutions is an experience no one wants to go through.
A credit check will also be recorded in your credit history and will remain there for 2 years. It could therefore also harm your credit rating and have a major impact on your possibilities to borrow.
We understand past mistakes may have adversely affected your credit rating. Now that you have a stable job, you wish you could improve your financial situation. However, you still need the money now to pay off your current debts.
By doing business with our private online lenders, you will be able to benefit from a second chance by obtaining a $3,000 personal loan with no credit check. However, these types of loans are a short-term solution for borrowers with a bad credit score who need to cover unexpected expenses. It should not be used as a long-term solution.
What are the eligibility criteria for a No Credit Check Personal Loan up to $3000 in Canada?
To grant a bad credit loan, our private lenders base themselves on criteria other than the credit rating, such as your loan repayment capacity for example. We don't require any information about your past credit history.
To get extra funds, you must have worked full time and have lived at the same address for at least 6 months. You must also not be bankrupt or have had a garnishment on your pay. Finally, you must have a bank account and have a checking account valid for at least 3 months.
What if you need a No Credit check personal loan up to $3000 quickly?
To get a loan without credit check, you must fill out our online application form. You will be asked questions about your job, how often you pay off your online loan, when you repay the loan, and why you need the cash fast.
You must also provide the following documents when applying for a loan:
2 pieces of photo identification;
Proof of social insurance number;
Proof of current address;
Your last two pay stubs (proof of income);
A specimen check;
The last 90 days of your bank statement.
When your form has been completed, you will receive a response to notify you that your no credit check loan application process has been accepted. The delay before having a response is 1 hour on average and it can reach 24 hours at most. When you sign the agreement, the funding will be deposited directly into your active bank account.
About My Next Pay
For over 12 years, My Next Pay has provided emergency financial solutions to bad credit borrowers who need cash immediately. Our main goal is to help individuals to improve their financial situation with various financial services. Contact us for more information!
Need a loan for any project ?