Sometimes a salary alone may not be enough to cover an unexpected expense. We understand this problem at My Next Pay, which is why we have put in place a suitable solution for you! This solution comes in the form of a payday loan. To help you in difficult financial situations, you must understand what a payday loans is. Payday loans in Canada are personal loans that help you with short term financial needs. It can be used to pay an unexpected bill or for urgent work in your home.
What is payday loans in Canada?
Typically, payday loans are given by non-traditional lenders. They are also known as check advance or cash advance loans.
These loans are advantageous because they do not require any collateral. Therefore, they are unsecured personal loans that you can use for your short-term needs. The borrower writes a post-dated check to the lender for the payday salary, and in return, the lender immediately gives a set amount to the borrower.
Our expertise at your disposal
These loans are easy to get, but you need to ensure that you work with a reputable lender like us. We have the necessary skills and experience to serve you and ensure that we get you through a hard day. So wherever you may be in Canada, you can be sure that My Next Pay will be your reliable partner when you need it most
Are Payday Loans Permitted in Canada?
There may be some controversy surrounding payday loans. However, they are permitted in Canada. The constitution allows the borrowing of payday loans in Canada under section 347.1 of the criminal code. You can get these loans in any province provided that your province has proper legislation regarding the provision and payment of payday loans. There are payday loans in most Canadian provinces, and getting and paying back these loans has been relatively easy with little to no incidences between lenders and borrowers
Be reassured when you take out payday loans in Canada
If you need to borrow payday loans in Canada for your needs, you should not be afraid. You can have assurance that lenders operate within legal regulations. Therefore, you only need to do your due diligence by finding the best deals available for you. Then, contact My Next Pay to help you secure a payday loan in Canada.
When to use a payday loan in Canada
When you use a payday loan, it should normally be used for an emergency with unexpected expenses such as paying for a broken window, for example. However, it will also be useful to prevent charges from occurring as a result of NSF payments. This prompt and unsecured finance option will help you mitigate any financial crisis.
A favorable loan
The controversy mostly arises because of the short tenure of the loan and the repayment risks involved. However, this is one of the best alternatives you will get when you encounter an emergency. To ensure the best outcomes for both you and the lender, you need to make an effort to ensure that the loan is paid according to the terms of the contract and on time.
For all categories of social-professional class
Even when you earn money, it is not uncommon to find yourself broke at the end of the month. Lenders have different regulations when it comes to the giving and payment of these loans. Therefore, you may find one loan lender different from the next. The interest rates may vary as long as they stay within the confines of the province's regulations. The same goes for repayment periods
Need a loan for any project ?
Advantages of a Quick Cash Loan
It is important that you have a comprehensive view on what this loan is all about. To understand why this loan is the right type of loan for you, we have compiled some benefits of payday loans below:
Easy to access

The loan is not guaranteed

No Credit Checks

Fewer requirements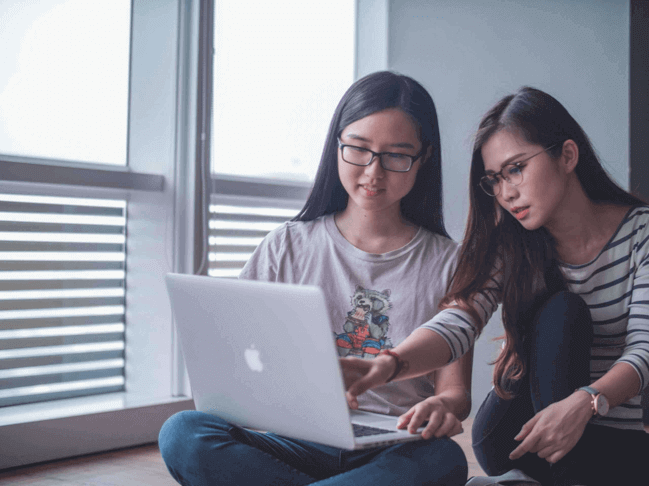 Easy to Access
One of the main reasons why people resort to payday loans is that they are easy to access. Unlike a traditional lender that will require you to go through an intense process before getting the loan, a payday lender like My Next Pay  will give you cash within 24 hours. In addition, most of the decisions will be made on the spot, which also eases the tension associated with waiting long hours for a loan
The Loan is Unsecured
Traditional auto loans, mortgages, and cart title loans are secured by personal property. Therefore, if you fail to pay, the lender can seize your property. Payday loans provide you the convenience while helping you avoid the risk of having your property seized. Instead of confiscating your property, a lender is likely to send you to debt collections or go to court if you do not make payments as agreed.
No Credit Checks
Traditional loans will require a better credit score to qualify for a loan and be approved. However, payday loans make everything easier by nullifying the credit check process altogether. While this is advantageous, it is worth noting that payday loans in Canada may not help your case if you need to build a credit score that will help you move to better product offerings in the market.
Fewer Requirements
A traditional lender will require your personal and financial information, proof of income, credit checks, and more to determine whether you are fit for the loan or not. They will also take time to verify whether you can repay the loan. On the other hand, a payday lender will only require you to have the requirements we outlined above in addition to being 18 years old. While this is a pro of applying for quick cash loans, you need to understand that traditional banks only put the requirements to protect you.
How can a quick payday loans in Canada help?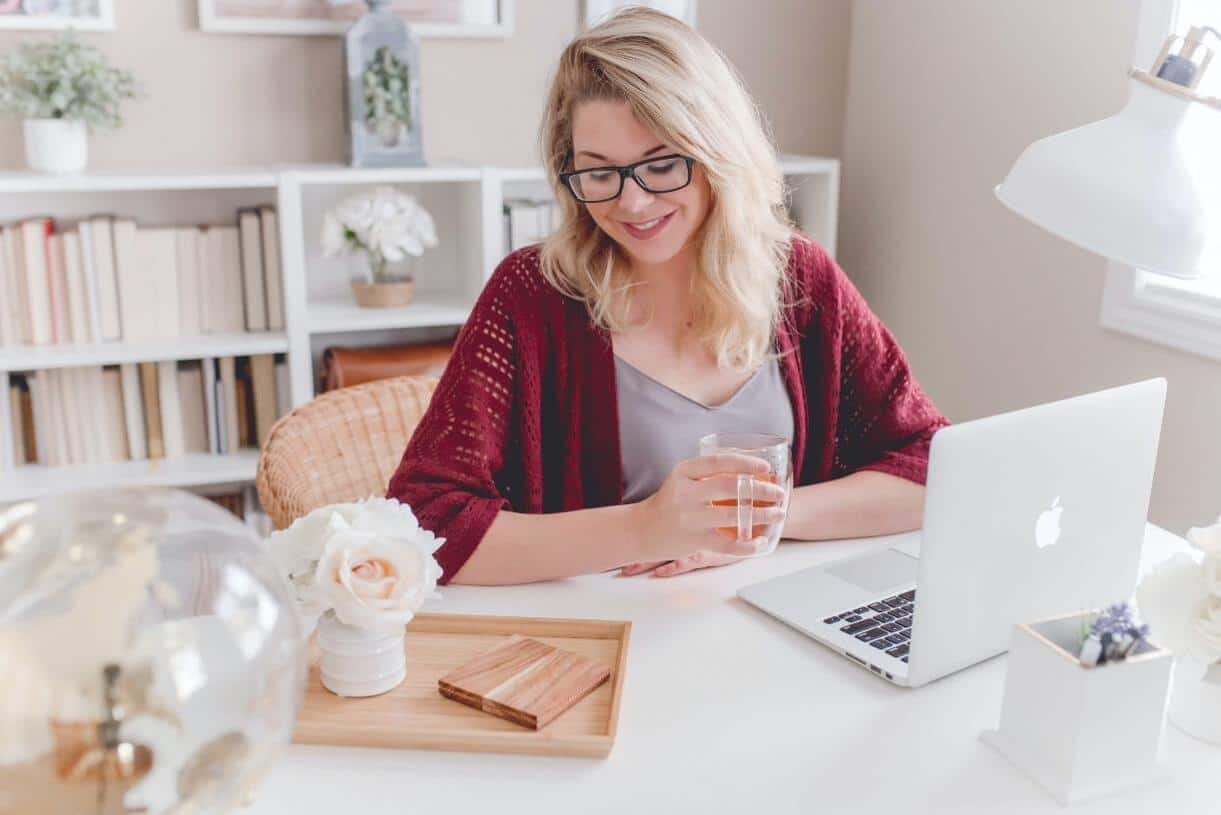 If you're having trouble paying some bills, a quick money loan may be the right financial solution. Many Canadians use payday loans every day. It is a short-term loan that is in high demand. With this solution, they can get loans that they would otherwise never be able to get from a financial institution like a bank.
The requirements for a payday loan
For you to get the money quickly, to facilitate the process, you must:
receive your salary directly by direct deposit or by cheque 

provide a checking account that has been valid for at least three months 

reside at the same address for at least six months

have had a full-time job for at least six months, and

not be subject to attachment of wages or be bankrupt
What to expect when you take a payday loan?
Taking a payday loan is relatively easy compared to getting a loan from a traditional lender in a financial institution such as a bank. However, even these lenders have expectations. Below, we tell you everything you need to expect as you set out to find an institution to provide you with a payday loan. 
Requirements asked by My Next Pay
There are requirements to give you online payday loans and no credit check loans:
Have a regular income.

Receive your regular income by bank or check. 

Have a permanent address.
If you have these three requirements, the chances of you securing online payday loans in Canada lender are high. After fulfilling the requirements, we will require you to permit them to withdraw the full loan amount and any related fees directly from the bank account when you need to pay back the loan.
If not, you may need to provide the lender with a post-dated check that will pay them the entire loan amount -plus any related fees. 
We advise our clients to be careful if they choose to engage with any other payday lenders because they will provide these lenders access to funds in their accounts. Working with the wrong company could spell doom for your finances.
Signing an Agreement
We also require you to sign an agreement. The contract will show the loan you are bound to receive, the interest and fees it will accrue, and the due date. It will also include the terms of payment.  Read the agreement carefully and discuss the terms or anything you feel you do not understand, as this could determine whether you sign the deal or not. To get more information about the province or territory you are in, you should reach out to our experts in payday loans in Canada.
Online Payday Loan Lenders
Choosing a private lender in Canada
If you choose to use an online lender for your loan needs, you must ensure that the lender is legitimate. Also, avoid lenders located outside of Canada, as it may be difficult to resolve issues outside of Canada. With My Next Pay we take care of everything from start to finish.
Absolute confidence
It is best to work with a reputable online lender such as My Next Pay. As a company that has been in the market for many years, we understand your needs, and we have a credible reputation that you can rely on. In addition, working with us protects you from unscrupulous lenders who may not be giving loans and are out to exploit you.
Get your payday loans in Canada now 
After providing all the relevant information, My Next Pay will give you the money. In most cases, this happens in the form of a bank deposit. At other times, they may give you a check.  In rare cases, you will get a lender that requires you to take the loan on a prepaid card. Therefore, you should be ready for the extra costs incurred when activating and using the card. 
Easy way to get a loan 
At My Next Pay, we make the process of acquiring a loan easy and efficient to ensure that all our customers in Canada can get help when they need it the most. We are sensitive to your needs, and we will only use the best means possible to get your money to you once you have been approved for a loan.
The payday loans, a tailored solution
In Canada, the cost of living is constantly rising. It is therefore essential to have different credit options available. Payday loans are one of the solutions to deal with this global situation.
On the other hand, it does not replace all forms of credit. Furthermore, payday loans are a short-term loan solution and must be used in unforeseen situations or emergencies only for a short period.
A fast loan
Many businesses offer cash advance and payday loan services. At My Next Pay, we have the advantage of providing you with the amount borrowed very quickly, and our request has been studied to make it as simple and efficient as possible for you. We also guarantee exceptional service, transparency, and security of the personal data you entrust to us.
An excellent cash advance solution 
With payday loans, the application process is less laborious. Indeed, there are no long waiting periods and no faxes to provide. However, we understand the need for you to receive the money quickly, which is why our staff is available when needed. An expert will assist you with your payday loan application. In some cases, it will be possible to deposit the money within half an hour of acceptance of the application.
Simplify your life
So we've made the payday loan application online as simple as possible to simplify your life! There are no credit inquiries, a simple and efficient application, a provision that can be done in 30 minutes, no faxes, and variable loan amounts: these are the advantages that explain why we are ahead of other money lending companies! Trust us and take out a loan with My Next Pay today.
Enjoy yourself with our payday loans in Canada
You may also have been coveting an item for a while. And the moment you see that it is sold with a 50% discount, you don't have the funds to buy it on time because your salary is in a few days. Our payday loan solution also helps you deal with this kind of everyday hassle.
Main provinces served in Canada | Payday Loans
Need a loan for any project ?
Payday loan online, an efficient solution
If you need funds in your bank account quickly, a payday loan is a great way to get the money quickly and directly into your account. Since it's a no-credit-check loan, all you have to do is complete your application online. So whatever your credit score, even with bad credit, you can borrow this loan.
No more waiting to get payday loans In Canada
As soon as your loan is approved, the amount will be paid directly into your bank account. The fee will be debited from your bank account as soon as the funds are accepted and deposited. You will then only have to repay your loan according to the terms of the contract.
A simple and efficient process
Applying for a loan at My Next Pay is very quick and easy. You only need to fill in the online application form; it will only take 5 minutes maximum. No faxes are required. Our online application form is simple to use. So you don't need to show up somewhere in person. Just apply in the comfort of your own home or office.
Once the request has been made and validated, the funds are paid directly into your bank account within a maximum of 24 hours and very often on the same day.
Payday loan limits
Therefore, you should not use this type of loan to solve long-term financial problems. Instead, people needing assistance can turn to the appropriate services of a credit counseling program.
Why choose My Nex Pay for your payday loans in Canada?
We are committed to helping Canadians deal with their pressing short-term financial problems. That is why we are payday lenders. So you can apply quickly and directly from home.
We can provide you with a loan to pay off your various debts at great rates by getting approved today. Do you need money and a cash advance today and before your next payday? First, make a quick online application. Then, fill out the form and submit it to us. With My Next Pay, the hassle is over. We offer loans without any problems.
We offer immediate authorization for payday loans in Canada without a credit check. Our brokers transfer the loan money directly to your personal bank account or your savings account, regardless of whether it is a checking or savings account.
A solution to various problems
Have you ever had to pay a fee for an NSF cheque at your financial institution? Simply because a few dollars were missing to properly pay for rent, a bill, a mortgage, or your car. With My Next Pay, this kind of problem will never happen again; our payday loan solution allows you to avoid this kind of inconvenience.